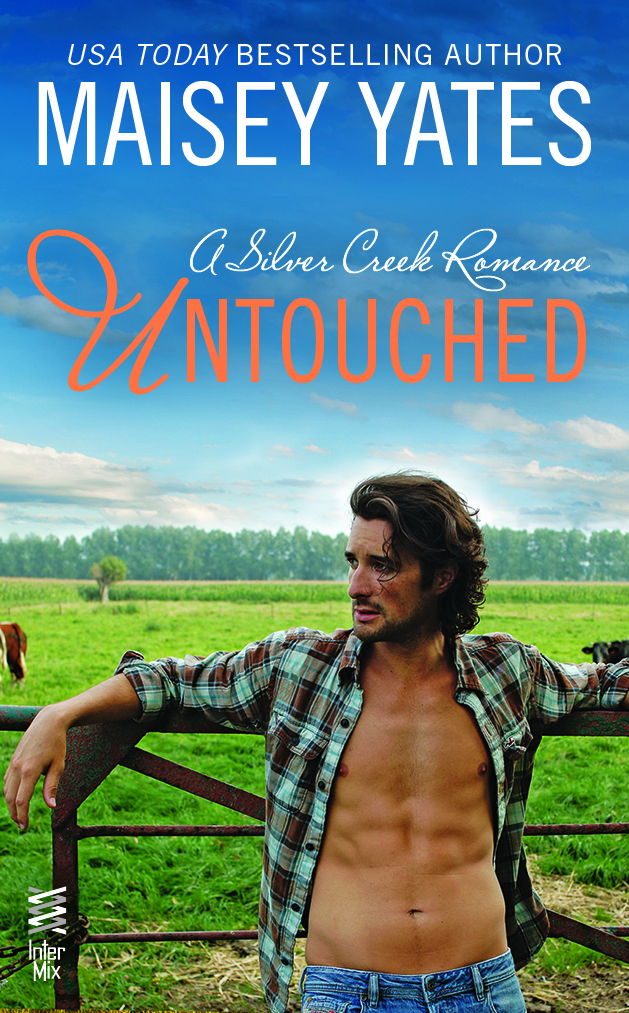 Today we're joined by romance writer Maisey Yates, whose Silver Creek Romance series will delight readers with its small town charm and unbuttoned cowboys. 
Here Maisey shares her secrets to creating the perfect setting for her small town series. ~NG
***
I came into the writing world with billionaires and glamorous locations. I love the escapism in those settings. Private islands, Manhattan penthouses, and glittering lodges up in the Alps. There's something aspirational about a setting like that, and I always love the chance to research an exotic locale.
But while I started writing with such big city settings, my life is set somewhere much more humble. I'm a small town girl. I've lived at four addresses on the same street and can see my childhood home (that my parents still live in) from my office window.
When I started branching out into longer contemporaries, the small town setting just seemed to fit. After all, as much as I enjoy the more high-glamour settings, they remain a fantasy, even to me as the author.
But a small town setting is something I understand; it's what I live. There are things that are wonderful, things that are frustrating, things that are limiting. And they're all things I have emotions about. Being able to transfer that into a book almost makes the setting its own character, rather than simply a backdrop. I don't just have Google images I'm drooling over. I have real thoughts and feelings about places that are like Silver Creek, Oregon, the fictional town that appears in my (aptly named) Silver Creek romances.
I chose Oregon because I love this state. I've had the opportunity to do a lot of traveling over the past couple of years, and Oregon is the place where I always want to come home. It's more than just beautiful mountains. It's the way the pine trees smell on a hot day when the sun bakes the dirt and bark, and the scents mix together. Or on a cold day, when the air smells like snow and Christmas. Or how the sun looks filtering down through the forest. Or just how quiet it is up on a deserted ridge.
I've written many books set in places I've never visited, but there's something special about setting a book in your backyard, so to speak.
That the setting in a small town romance is more like a character is especially true when you have a series of several books set in the same location.
Since Silver Creek is a fictional town, I had a lot of freedom to make it into what I needed it to be. But even with all that freedom, I wanted to stay true to the feel of a real Oregon small town. It's sort of a hybrid of two real places in Oregon – Jacksonville and Joseph. (I mention a historic colors ordinance governing what colors you can paint your house in UNBUTTONED, and that is a real thing in Jacksonville!)
The Mitchell Family ranch, Elk Haven Stables, where a lot of the action in my novels occurs, is one of those places that I could revisit in my head any time. I have a clear mental picture of the house, the cabins and the land. It's like having pre-built sets on a sitcom, a bit of the familiar to go back to even though there are new characters at the center of the story. There's a foundation, and a feeling of comfort there because the setting is one I've been to before. That's how it feels for me as an author, and, I hope, how it feels to readers of the series.
My small towns aren't all populated with shiny, happy people. There are the haves and the have nots, the beautiful, restored buildings that show the best of the past, and the rundown bars where the locals sit down to have a beer.
Just like in real small town life, wherever you go, people know you and talk to you. And then there's the drawbacks to that. To the need to live up to the expectations of others, to not being able to outrun a troubled past because everyone around you remembers it, and won't let it go.
But taking all the good and the bad, the strongest feeling is a sense of home. And it's one I hope you feel when you pick up the Silver Creek series.
***
About Maisey Yates
USA Today Bestselling author Maisey Yates (@MaiseyYates on Twitter) lives in rural Oregon with her three children and her husband, whose chiseled jaw and arresting features continue to make her swoon. She feels the epic trek she takes several times a day from her office to her coffee maker is a true example of her pioneer spirit.
Maisey divides her writing time between dark, passionate category romances  set just about everywhere on earth and light sexy contemporary romances set practically in her back yard. She believes that she clearly has the best job in the world.
If you're interested in visiting Silver Creek, UNBUTTONED and UNEXPECTED are out now, and UNTOUCHED is out January 21st. To learn more about her and her books, visit her at www.maiseyyates.com.
***
You may also like: Meet NAL's Editorial Director Claire Zion.