Urban fantasy is such a popular genre that we often forget that it's of relatively recent vintage–it only came to the fore in the 1990s. Kelley Armstrong's BITTEN is a case study for this rapid transformation; in her words, "[It] was called a supernatural thriller, then paranormal suspense, and finally urban fantasy."
To complicate matters, urban fantasy are very similiar. The most fundamental characteristic they share is, of course, the presence of magical creatures (vamps, weres, shifters, angels, demons, and fairies, to name a few). However, as paranormal romance authors have ramped up the worldbuilding in their books and crafted mythologies that any fantasy writer would kill for, urban fantasy authors have steamed up their novels with great, sexy subplots. It is harder than ever to tell the two genres apart.
We've come up with a genre questionnaire to help you shelve your book in the right place. Here we go.
1. Is your book set in a contemporary city setting? 
One of the fundamental conventions of urban fantasy is the modern urban setting. There's grit, there's danger, and the dour realities of city living. If your story takes place in the past or in the country, your book is most definitely not an urban fantasy.
2. Is there a strong mystery plot to your book?
If your book follows the main character as they try to uncover some type of paranormal mystery, and it ends with the mystery's successful resolution, there's a good chance your book is an urban fantasy. UF books have strong ties to noir, and many of the protagonists in urban fantasy books wield a paranormal power that helps them in their work as private investigators. Famous urban fantasy PIs are Harry Dresden from Jim Butcher's Dresden File Series (wizard detective), Seanan McGuire's Toby Daye (fae half-breed PI), and Alexa Craft (grave witch and police consultant).
3. Do your character's supernatural abilities develop gradually?
If that's the case, you're most likely writing an urban fantasy. Character development and wielding magic go hand in hand: the manifestation of a character's powers is a token of her journey as a character. In Christina Henry's BLACK WINGS, about an agent of death who turns out to be Lucifer's own progeny, the heroine, Madeline, needs to battle nephilim and demons to save her life.
The magical abilities of paranormal characters, on the other hand, are usually more static. The paranormal world is a beautiful backdrop against which characters fall in love.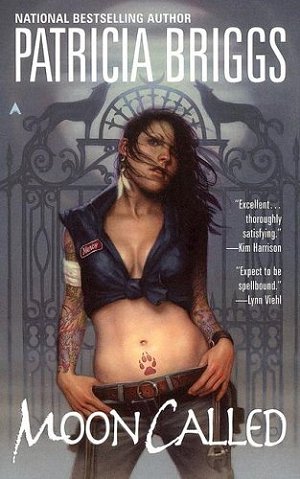 4. Is your heroine gutsy and full of sass?
Paranormal romance heroines are more traditionally feminine, whereas urban fantasy ones are fightsy and often have a thing for leather. Take Mercy Thompson from Patricia Briggs's bestselling series (MOON CALLED is the first in the series). Mercy is a mechanic, a shifter, can throw a punch, and has a fiery sense of humor. She can take care of herself and she doesn't need a man to protect them from the bad guys.
5. Are most of the paranormal characters horrific or alluring?
TWILIGHT turned bloodthirsty vampires from untrustworthy monsters to hot babes. The trope of the paranormal alpha male is popular in both the urban fantasy and paranormal romance genre. While previously vamps were almost always a danger to be reckoned with in UF, they've become much more innocuous (think Charlaine Harris's vamps). The Anita Blake series demonstrates the transformation of the genre very eloquently: a vampire huntress in the first book, Anita comes to see vampires differently over the course of the series and even gets involved with them romantically.
Still, note that in urban fantasy there are always malicious paranormal creatures lurking in the shadows.
6. Do you have more than one protagonist?
The story arc of urban fantasy dictates that there is a single protagonist. If the you have two point of view characters in your book, that's a sign that your book might be a paranormal romance.  The story arc of paranormal romance is driven by the love relationship between the hero and heroine, so their feelings and thoughts are equally important to the reader. Paranormal romances are told from the split perspective of the male and female protagonists, in either first or third close POV. There are usually separated in different sections, and the two perspectives alternate.
7. What's the role of the antagonist?
While in urban fantasy the hero must trump a larger-than-life evil force, in paranormal romance such forces are the roadblocks the two protagonists need to overcome to be together. They are much less ominous. In J.R. Ward's Black Dagger Brotherhood series, the lessers, the soulless humans who are out to exterminate the (good) vampire warriors, are secondary to the relationships between the lovers.
If you're still unsure about whether your book is urban fantasy or paranormal romance, explore the genre map, and check out some of the books we've mentioned here. (Read at your own risk. UF is conducive to wanting to wear leather.) You can also ask fellow Book Country members on the discussion boards.